Benefit for Deb Grant.
Sunday, April 30th
You are invited to an evening of Healing and Enlivening Music, preceded by Delicious Food and Libations to lift your beautiful spirit.
This event supports and
celebrates our friend Deb "Root" Grant
in healing her third
occurrence of tongue cancer.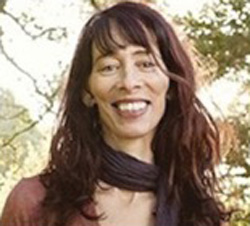 Sunday, April 30, 5:30 to 7pm
Drinks, Delicious Food, and Silent Auction
7 to 9pm Concert

Exquisite and rare performance of three extraordinary musicians!
Colin Foulke - A multi-instrumentalist and handpan maker.
Laura Inserra - World-renown hang artist, composer, teacher and artistic director from Sicily.
René Jenkins - a multi-instrumentalist, ceremonial sound practitioner, speaker, teacher and professional musician.
Ayni Projects
[i-nee] (n.)
A Quechua word meaning reprocity whose underlying premise is; so as I give, so shall I be provided for. A principle which when operant in any relationship, group, or system creates a field of intention that allows for the possibility of positive change, synchronicity and miracles.
Upcoming Events
There are no up-coming events